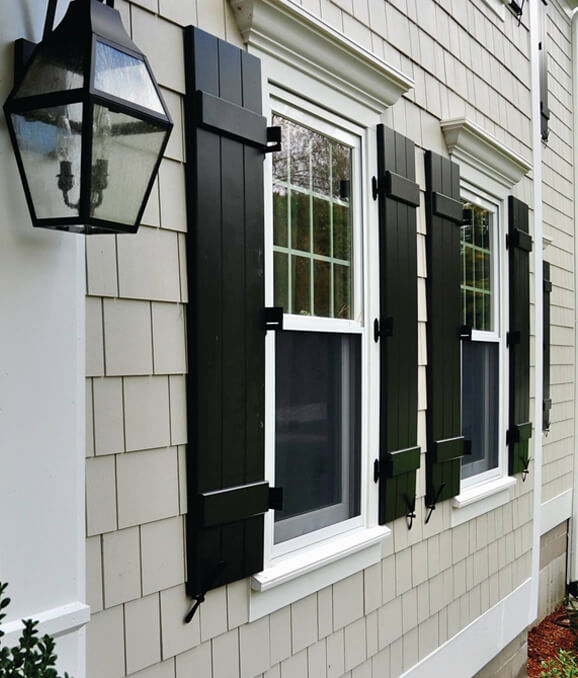 Siding Contractor Serious About Protecting Your Home
WeatherPro Exteriors doesn't just sell siding installation – we out-perform other Milwaukee-area siding contractors by installing exceptional siding products with expert workmanship and a 100% commitment to customer satisfaction.
We back every siding project with one of the best limited lifetime workmanship warranties in Wisconsin, so you can sleep like a baby knowing your siding – and your home – is protected.

Superior Installation
Every WeatherPro siding installer working on your property has been thoroughly trained and tested to ensure all work meets or exceeds manufacturer specifications. This isn't just lip service– we literally built a training center inside our warehouse just for employee training, with manufacturer reps attending.

Fair Pricing
Every siding estimate we offer starts with a thorough inspection of the project area, so we can quote you a more accurate price. We offer siding financing so you can pay comfortably over time.

We're On Your Side
We don't see siding projects as a series of sales to capture and complete. We replace your siding the same as we would on our own property: keeping the work site clean and safe, working efficiently, and getting every last detail right so you can enjoy beautiful, maintenance-free siding.
Replacing Siding, Building Relationships
At any point before, during, or after your siding installation we're here to answer your questions, share our expertise, and make sure you feel confident and comfortable with every aspect of the project. Our goal is to build long-term relationships with our customers and to be your local, trusted contractor on call for any home exterior needs.
We offer siding replacements for residential and commercial buildings throughout southeast Wisconsin. Get in touch for a free installation quote or more information.
Safeguard Your Investment
Siding installed by WeatherPro Exteriors does much more than give your home a facelift. Benefits of warrantied, professional siding installation include:



Improved Energy
Efficiency

Superior resistance to damage,
moisture & infestation
Quality siding (installed by people who know what they're doing) creates a barrier against moisture, pests, and extreme temperatures. Poorly installed siding not only deteriorates quickly, but it also leaves the underlying structure of your home vulnerable to damage.
Siding Brands & Materials
At WeatherPro, we understand the challenges of finding the right siding material for your home. When you ask us for a siding estimate, you won't get a high-pressure sales pitch pushing you out of your comfort zone. We'll ask about your budget and priorities, then share our professional recommendation on the best siding for your project.

HardiePlank Fiber Cement Siding
WeatherPro is proud to offer HardiePlank® fiber cement siding – the most popular brand of siding in North America, protecting and beautifying homes and businesses from coast to coast.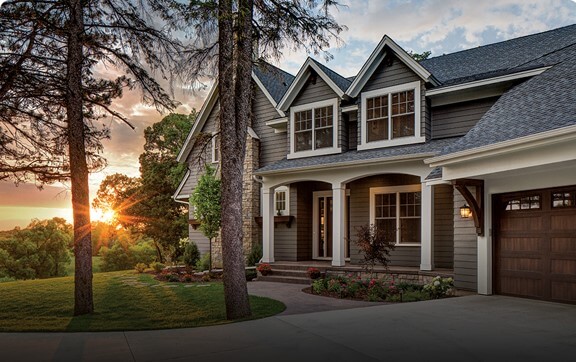 LP SmartSide Engineered Wood Siding
We're experts in LP® Smartside® engineered wood siding. LP SmartSide is extremely durable, easy to install, and offers superior moisture and impact resistance.

Mastic Ply Gem Vinyl Siding
WeatherPro is also a Mastic Ply Gem Preferred Siding Contractor. Mastic vinyl siding from Ply Gem is low-maintenance, eco-friendly, and stands up to extreme weather – even in Wisconsin.
We're members of the James Hardie Contractor Alliance™, a distinction made only for contractors who comply with all installation best practices, and meet the highest standards of customer satisfaction.
Siding Financing Options
Take advantage of an array of payment options offered for your siding replacement including 0% interest for 18 months. Need additional home exterior improvements? Whether it's roofing, windows, doors, gutters, or even attic insulation, WeatherPro Exteriors has you covered.
Siding Contractor Serving Southeast Wisconsin
From our headquarters near Milwaukee, we install the best siding for homes and businesses throughout Waukesha, the Milwaukee metro area, and beyond, including Madison and all of Dane County.

Let's Get This Project Started
There's never any pressure to commit if you just want to learn more. Promise!