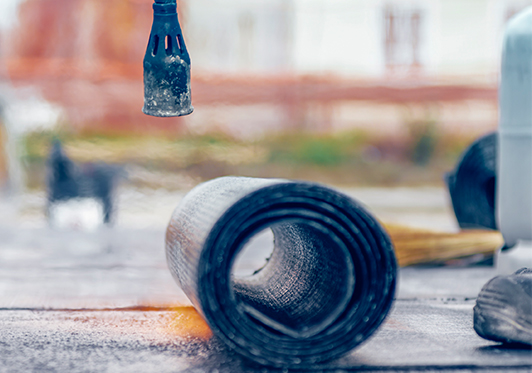 Milwaukee Commercial Roofing Repair Contractors
Professional Repair Solutions For Your Milwaukee Business
Shady shingle installation practices, poor attic insulation, restrictive attic airflow, and lack of proper maintenance can cause your roof to fall into disrepair. WeatherPro Exteriors offers high-quality repair methods which go above and beyond simply patching and replacing damaged shingles.
We strive for each repair job to be done right. Cutting costs on repairs will only lead to additional problems in the immediate future. We take pride in our commercial roofing work and treat every project as if it was our own.


Common
Roofing Problems
Inadequate Drainage
Puddling on flat roofing will cause water to erode the roofing material over time and eventually cause a leak.
Material Shrinkage
Common roofing materials such as EPDM and PVC can shrink over time, especially when exposed to harsh elements. Mixing conflicting materials leads to a structurally weaker finished roof and a high probability of leaks.
Membrane Tenting
If the membrane is not properly secured to the rest of the roof, high winds can separate the membrane and create leaks.
Tree Damage
Severe weather can cause tree limbs to puncture the weatherproofing either by the limb falling onto the roof or blowing against it. Even small branches can cause large leaks.
Ice Dams
Poor attic insulation causes snow on a roof to melt and refreeze in the gutters. When the gutters become obstructed, the water is forced under the shingles. Large ice dams also place unnecessary loads onto the roof.
Roof-Mounted HVAC Units
HVAC units place additional weight on the roof creating strain if not properly installed. Increased foot traffic from maintaining HVAC units will wear roofing materials prematurely.
Neglect
Roofing requires regular maintenance just like interior surfaces. If the roof is neglected, the damage will only become more severe over time.
Destructive DIY
Simple roof repair kits are easily purchased at retail stores. These are intended only as a temporary fix and will not solve larger roofing problems. In the worst-case scenario, workers can further damage the roof while attempting the repair.
Waukesha Commercial Roofing Contractors—
Repairs Made Easy
WeatherPro has a team of highly trained roofers who will diagnose any problem with your business or commercial building's roofing system and recommend the appropriate solution. We don't rely on ineffective shingle patching repairs only lasting months. Our commercial roofing repairs and roof replacements are done right, every time. Take advantage of our commercial roofing maintenance plans to avoid surprises.
Reviews:

They were on schedule through the entire process. Their workers were courteous and took care of my home like it was their own, they cleaned up each and every day, their craftsmanship was second to none. It was a pleasure working with them and I would recommend them to anyone they treat you like family.

This is my third experience with WeatherPro. They installed "Leaf Relief" gutter guards. The work was done promptly. The installers were efficient, neat, and respectful. Most important, communication with WeatherPro from getting the estimate for the work, through completion of the job was excellent.

Thanks for the extra effort and carpentry work. All was restored to its original condition. Looks great again! Great job handling and communicating all concerns and getting the project scheduled through completion.

Let's Get This Project Started
There's never any pressure to commit if you just want to learn more. Promise!