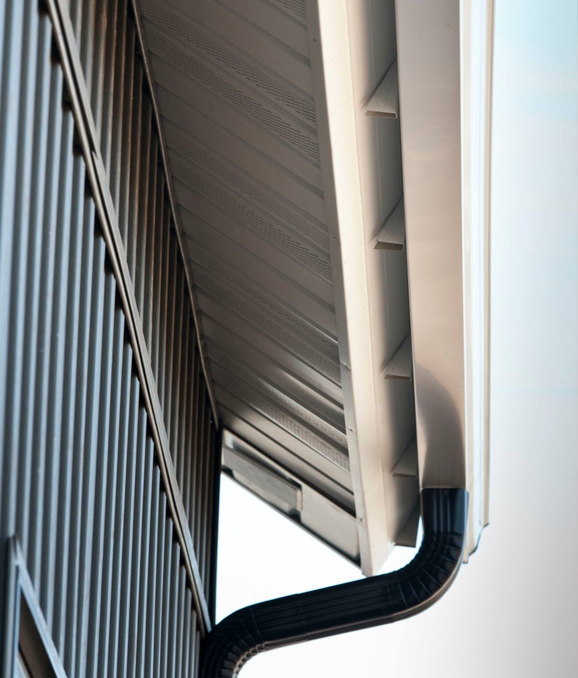 Milwaukee Gutter Replacement & Installation
Warrantied Gutters for Residential & Commercial
WeatherPro Exteriors provides professional gutter replacement and protection for homes and businesses. We've become one of Milwaukee's top gutter contractors by offering comprehensive product and workmanship warranties.
If your gutters are leaking, sagging, or otherwise damaged, it may be time for a replacement. Give us a call and we'll come out for a gutter inspection and free estimate. You won't get a high-pressure sales pitch, just a professional evaluation of your current system and our honest recommendation.
Quality gutters and downspouts are an essential part of protecting your house from water damage. By directing water off your roof and away from your foundation, a good guttering system can help prevent:
Foundation damage, erosion & flooding
Damage to siding & window frames
Moisture entering through windows

Mastic Aluminum Seamless Gutters
We install Ply Gem seamless gutters made from the best quality aluminum coil. They're available in dozens of colors to complement your home's siding and trims.
Why Seamless Aluminum?
Seamless aluminum is the ideal material for gutters and downspouts. They're easily customized, low maintenance, durable and resistant to damage from impacts and extreme weather.
Leaf Relief Gutter Protection
Gutters can only prevent water damage when water is able to flow through them properly. Clogged gutters can lead to a variety of problems including roof damage.
Leaf Relief gutter guards not only keep leaves and other debris from blocking water flow, but they also keep birds and squirrels out of your gutters, and keep snow filling your gutters in winter.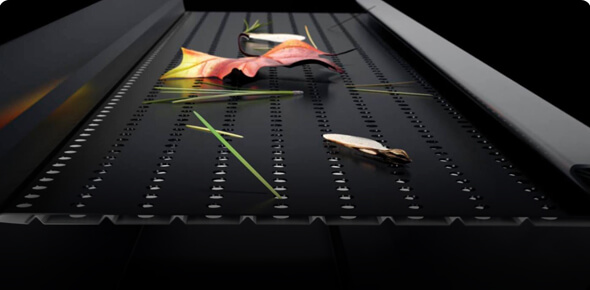 Leaf Relief Gutter Protection
WeatherPro is proud to offer Leaf Relief gutter protection from Ply Gem. An effective shield from leaves, dirt, and debris, Leaf Relief has protected over 100 million feet of guttering in the last decade.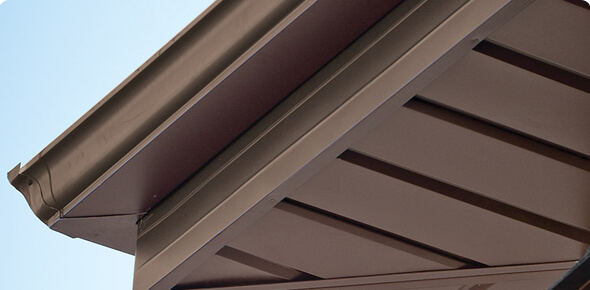 Mastic Metal Gutters
We're experts in Mastic gutters. Known for their blend of strength, reliability, and style, Mastic gutters from Ply Gem are a top choice of many homeowners across the US.
What To Look For In A Milwaukee Gutter Contractor
You want a gutter replacement company with experience, trusted employees, and positive customer reviews.
WeatherPro Exteriors has years of expertly installing gutters and gutter guards – along with siding, roofing, and more. We invest in ongoing training for our full-time employees so every inch of your new Mastic gutters are installed to manufacturer specifications.
We're proud of the testimonials we've earned from our residential and commercial renovation clients. Every house exterior project is approached as an opportunity to earn your trust. You'll be sure to choose us for all your home exterior needs with our gutter installation financing, including options for 0% interest financing for 18 months. Whether you need new gutters or just have questions about the cost of gutter replacement, we'd love to hear from you.

Let's Get This Project Started
There's never any pressure to commit if you just want to learn more. Promise!