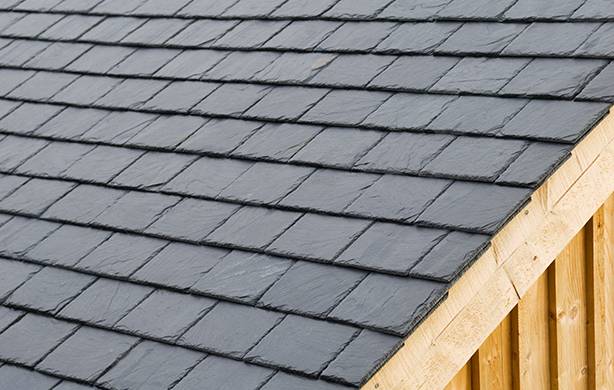 Milwaukee Area DECRA Stone-Coated Steel Roofing
Southeast Wisconsin DECRA Roofing Installation and Replacement
Picking a roof for your home or business can be challenging. WeatherPro's team of roof installation and replacement experts are here to help you choose the right roofing material. DECRA Stone-Coated Steel Roofing is one of the sturdiest options. Made of steel tiles reinforced by stone alloy, DECRA roofing is a versatile option that will last for the rest of your life.
Milwaukee Area DECRA Roofing Contractors
Picking a new roof for your home or business is never an easy decision, but DECRA stone-coated steel roofing offers incredible benefits. Unlike asphalt roofs, stone-coated steel roofs reflect 90% of solar radiation, making your home more energy-efficient. You can also choose from a wide variety of styles to increase the value of your home.
While DECRA roofing does have some drawbacks, they are relatively minor. DECRA stone-coated tiles don't come in a wide variety of colors, but the numerous style choices mean you have plenty of options to increase your home's curb appeal. DECRA tiles also have a higher initial cost, which we can reduce with our financing options.
Like every exterior renovation job we perform, your DECRA stone-coated steel roof will be installed with the utmost care. Our standards for customer service are literally through the roof, so we strive to deliver an amazing experience to every single customer we serve.
WeatherPro: High-quality contractors with DECRA Installation Experience
We strongly recommend DECRA roofing tiles because we've had plenty of experience with them, unlike inexperienced roofing contractors. DECRA roofing also offers unique advantages like lowering your home's insurance because they are fire-resistant. Using DECRA weatherproofs your home, as stone-coated steel tiles can withstand winds of up to 120 miles an hour. You can have a long-lasting, attractive roof installed by experienced, customer service-oriented contractors. If you're still not sure about getting a new roof or what kind of roof you should install, we are more than happy to provide a complimentary estimate at no cost to you.
DECRA & Roofing Replacement
When replacing a roof, you want high-quality materials provided by a company with a stellar reputation and admirable emphasis on customer service. At WeatherPro, we pride ourselves on giving customers the best customer service coupled with the most effective materials possible, which is why we use DECRA stone-coated steel tiles. DECRA is the #1 stone-coated steel roofing provider since 1957 for its functional, stylish products that last for a lifetime. With DECRA, you'll increase your home's curb appeal while getting to enjoy the advantages offered by greater durability and energy efficiency. When you need a roof for the rest of your life, get a DECRA roof installed by the WeatherPro professionals.
Milwaukee-area homeowners trust WeatherPro for their roofing needs because they know we're committed to getting the job done right. Whether your roofing replacement job is residential or commercial, expect straightforward communication, courteous and prompt service at your worksite, efficient job completion and only the best materials. Over a decade of roofing experience has shown us treating customers like family isn't just the best business model-it's the only way to run a business. Even if you're not sure about getting a roof replacement, we're more than happy to give you a free quote. Experience the WeatherPro difference and get the best roof possible for your home.
DECRA Stone-Coated Steel Roof Installation
DECRA stone-coated steel tiles are lightweight and walkable, making them easy to install. You can also choose from various colors and styles, allowing you to customize your home's exterior. Best of all, DECRA stone-coated roofing will stand up against Wisconsin weather better than other roofing materials.
If you're getting a roof that will last a lifetime, you want contractors who know how to install it correctly. WeatherPro roofing experts have the experience and skills necessary to install your DECRA roof. Whether your roofing job is commercial or residential, you can rely on WeatherPro for reliable and dependable service.
DECRA Commercial Roofing Repair
Having issues with your roof is always a cause for concern. While roofing problems don't mean you need an entirely new roof, you may still need repair work by quality contractors. Some signs your DECRA roof needs repair are:
Discolored tiles: While discoloration doesn't directly affect the functionality of a DECRA roof, it can decrease the aesthetic appeal of your home.
Worn Down Hips and Ridges: Hips and ridges are constantly exposed to the elements and need more attention than other parts of a roof as a result.
Frequently Asked Questions
Stone-coated steel roofing is made to resist rust using a 24- or 26-gauge rust-resistant steel core. Stone is used to cover the steel, adding extra durability. Stone-coated steel roofing is desirable because of its longevity, low-maintenance nature, energy efficiency, and aesthetic appeal.
All DECRA roofing products are made from 55% aluminum-zinc alloy coated steel then coated on both sides for additional corrosion resistance. Unlike other metal roofs, DECRA roofs are specifically formulated to resist harsh weather conditions. Developed by accident during WWII, the DECRA coating formulation combines the resilience of steel with the protection provided by a unique zinc alloy stone coating to make a product that will easily last a lifetime. Even more impressive, DECRA's zinc alloy stone coating can be melted down and recycled at the end of its life.
Contact us with any questions or to request a quote on DECRA stone-coated steel roofing.

Let's Get This Project Started
There's never any pressure to commit if you just want to learn more. Promise!