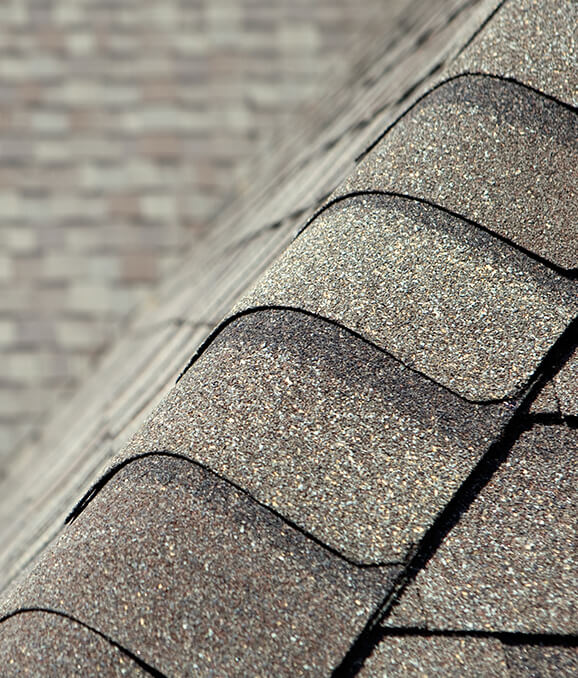 Milwaukee Residential Roofing Installation Contractors
0% Financing Offers Make Replacement Easy
When the time finally comes to replace an old, leaky, or torn-up roof, there can be stress involved. You want a company known to get the job done right, every time. Look no further than WeatherPro Exteriors!
Whether you're looking for a new asphalt shingle roof, metal roof, or need a consultation near Milwaukee and beyond, WeatherPro Exteriors has the history and reputation to tackle all your residential roofing needs.
Asphalt Shingle Roofing Services
Using only the highest quality of asphalt-based shingles from Owens Corning, we craft quality and aesthetically pleasing roofs that function as well as they look!
Metal Roofing Services
If you're looking for strong stone-coated steel roofing or just want seam metal roofing that's long-lasting, WeatherPro Exteriors gives you options. Our stone-coated steel tiles come from DECRA, the #1 stone-coated steel metal roofing provider since 1957.
Roofing Consultations
If you are exploring what your potential roofing options could look like, request a free estimate from WeatherPro Exteriors today! We'll evaluate your home's roofing and walk you through the differences each new roofing option could bring.
No Rookies Here,


Only The Best In-House Roofing Professionals

So many companies out there promise you "guarantees" on quality and affordable roofing replacement, only to subcontract out their work to the lowest bidder. Not us.

WeatherPro Exteriors specializes in residential roofing replacement & installation. Unlike the other guys, we won't auction off our services. We instead hire experienced, full-time roofing professionals, and train them in our on-site location through manufacture-led training programs.

With trained workers as part of our team, we're able to bring large crews to each job site. This cuts down on build time and allows most roofing projects to be completed in one day.
Locally Owned & Accountable:
We Stand By Our Work
WeatherPro Exteriors was created with one purpose in mind: build long-lasting client relationships through quality exterior craftsmanship. We care about being THE company you call in the event you need roofing, siding, windows, doors, insulation, or even gutter replacement. With us, there's no high-pressure sales process, only transparent estimates with competitive pricing. We back each of our projects with a limited lifetime workmanship warranty, ensuring your investment is protected through the harsh conditions of Wisconsin weather for years to come.
Servicing the entire southeastern Wisconsin area. From Milwaukee and Waukesha to Madison and beyond, WeatherPro Exteriors has roofing solutions to fit your budget.
View our full home exterior project gallery or get in touch for a free estimate.
Reviews:

They were on schedule through the entire process. Their workers were courteous and took care of my home like it was their own, they cleaned up each and every day, their craftsmanship was second to none. It was a pleasure working with them and I would recommend them to anyone they treat you like family.

This is my third experience with WeatherPro. They installed "Leaf Relief" gutter guards. The work was done promptly. The installers were efficient, neat, and respectful. Most important, communication with WeatherPro from getting the estimate for the work, through completion of the job was excellent.

Thanks for the extra effort and carpentry work. All was restored to its original condition. Looks great again! Great job handling and communicating all concerns and getting the project scheduled through completion.
Bringing Your Roof To The Fullest Of Potential—The WeatherPro Exterior Way
Most roofing companies are only interested in a quick replacement job, without doing a thorough roofing system evaluation. Not WeatherPro Exteriors. With each residential roofing project, we conduct a full inspection. From the basics of tile replacement to the underneath details of attic ventilation, insulation, baffle cleaning, and additions, we ensure your roof will maintain high efficiency for years to come. Saving you money and headaches.
Contact us today about residential roofing replacement.

Let's Get This Project Started
There's never any pressure to commit if you just want to learn more. Promise!