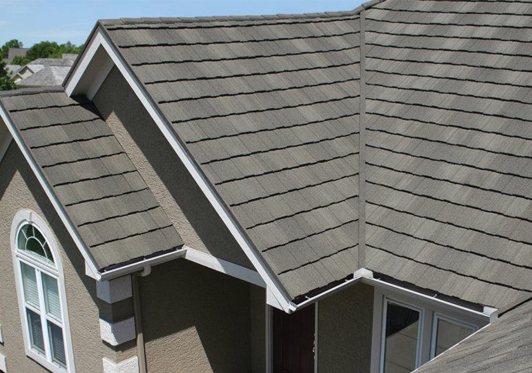 Southeast Wisconsin's Preferred Metal Roofing Contractor
0% Financing Deals For 18 Months
At WeatherPro Exteriors, we give you the best options in metal roofing materials. From DECRA stone-coated steel tiles to a wide selection of metal shake or standing seam metal roofing materials, you'll be able to take advantage of the latest and greatest products available to Wisconsin homeowners.
Whether you have a style in mind for your next roofing project or need consultation on which option is best for your needs, we can help. Reach out for a free, no-pressure estimate to get the process started!
Warranty Backed Craftsmanship From

Expert Workers
We don't just sell just the installation, we sell the whole roof and installation. Our in-house trained contractors are experts in installing professional-grade metal roofing. You'll know exactly who's showing up to complete your next metal roofing project. We honor all manufacture product warranties along with our limited lifetime workmanship warranty, which covers the labor of your home's metal roof installation for as long as you own your home.
The Best Brands And Products In Metal Roofing
DECRA Metal Roofing Tiles
Stone-coated steel roofing tiles provide the durability of a conventional metal roof with the aesthetic appeal of an asphalt shingle roof. The steel tiles are coated with stone chips by an acrylic film, leaving a durable finish that looks as good as it functions. Stone-coated steel roofing can be a great alternative for homeowners looking for the increased longevity of a metal roof without the larger cost.
Our stone-coated steel tiles come from DECRA, the #1 stone-coated steel metal roofing provider in America since 1957. Contact us today to learn more about what DECRA roofing tiles can do for your home.
Standing Seam Metal Panel Roofs
There are many advantages to choosing standing seam metal panels for your next roofing project, including:
Increased strength and durability from metal tiles.
More robust roofing support system beneath the metal panels.
Industry-leading longevity, most metal roofs last up to 50 years!
Eco-friendliness: metal roofing panels contain up to 40 percent recycled steel and are 100 percent recyclable at the end of their lifespan.
Metal Shake Roofing Tiles
Metal shake roofing tiles combine the durability of metal-based materials with the style of cedar shake tiles. Metal shake roofing tiles are easy to install and offer unmatched styling that can last 40 to 70 years. A few other benefits of choosing metal shakes for your home's roofing include:
Ability to withstand fires.
Little to no maintenance costs during the lifespan.
Resistant to high winds, hail, rain, and snow buildup.
Metal Roofing Solutions For Southeastern Wisconsin — And Beyond!
At WeatherPro Exteriors, we exist to provide the best metal roofing and home exterior remodeling solutions from Waukesha and the Great Metro Milwaukee area. Whether you have a quick roof repair project or are looking for a full re-roofing, we would love to become your residential metal roofing contractor.
Financing For Residential Metal Roofing & Home Exterior Remodeling Projects
Take advantage of our 0% interest for 18 months on metal roofing financing. Need more home exterior renovation options? We offer asphalt roofing and replacement along with the remodeling of exterior doors, siding, windows, gutters, and even attic insulation. No one covers your whole home's exterior like WeatherPro.

Let's Get This Project Started
There's never any pressure to commit if you just want to learn more. Promise!