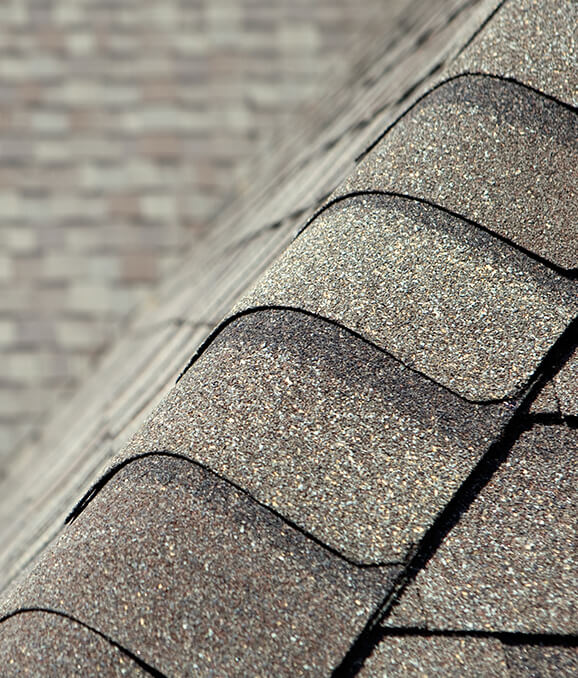 Milwaukee Roofing Contractor Raising The Standard
Roof Replacement Done Right

WeatherPro Exteriors stands for quality in a Milwaukee roofing market saturated with sloppy work and broken promises. We don't just build roofs, we build relationships with our customers, and they keep coming back for the best value in home roofing services. Our in-house trained professionals have raised the standard in roofing craftsmanship.

Best Value In Roofing Services
Residential roof replacement for homes of all sizes. We also install roofs for new construction houses and repair roofs. Offering all major product brands and materials including classic asphalt shingles, DECRA stone-coated steel tiles, standing-seam metal roofing, metal shakes, and more.

Payment & Guarantee - Roof Financing Available!
Complete with a thorough inspection of your roofing system, our quotes feature accurate project pricing. Roof replacement is made easy with flexible financing options including 0% interest for 18 months. We stand behind every job with a limited lifetime workmanship warranty.

Where We Roof
We serve the Great Metro Milwaukee Area and the surrounding Southeast Wisconsin region, including Dane County.
Roofing Materials
WeatherPro Exteriors uses the highest quality roofing materials from trusted brands, backed by powerful product warranties.
We're experts when it comes to choosing the right roofing material for a project. If you're not sure what type of roof is best for your home, we'll help you find the right product within your budget.
Residential Roofing Done The Right Way
Some roofing contractors just re-shingle your roof. WeatherPro roofers inspect the attic, ventilation, decking, soffit, and every aspect of your roofing system. Our in-depth inspection process means more accurate estimates and better-performing roofs.
We make reroofing your home simple and stress-free for homeowners. Learn more about our roof replacement process.
Real Roofers Don't Grow on Trees.
A lot of roofing contractors are really great at selling roofs. Problem is, once they've sold the roof, they sub the real work out to anyone willing to take it. Not us. We employ experienced, full-time roofing professionals with consistency in training, process, equipment, and accountability.
There's no bait and switch at WeatherPro. The person at your sales consultation and the people on your roof all work for the same place.
Investing in Our Employees
We built a training center at our corporate headquarters inside our warehouse for employee training. Manufacturers lead training programs to make sure our roofers are working to their specifications. This protects our reputation, your home, and your product warranty. Roofing the right way is more work. Work our roofers are happy to do for our reputation, customer relationships, and referrals.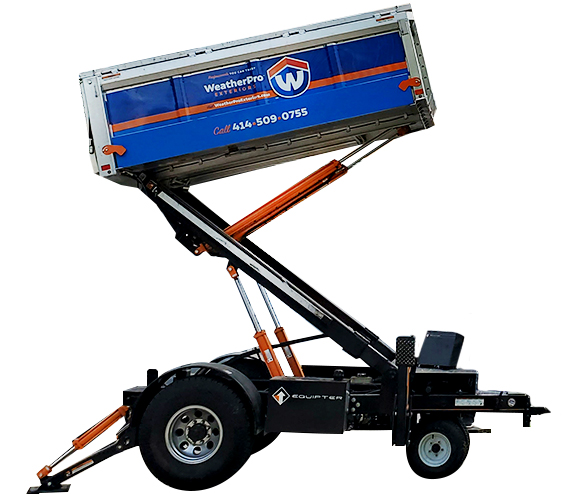 The Equipter Roofing Trailer
Cleaner, Safer & More Efficient Roofing
We take pride in keeping the worksite (your property!) clean and safe. One way we do this is with the Equipter RB4000 Roofing Trailer.
Equipter benefits:
Easy transfer of tools & materials to roof level
No falling debris
Work goes faster
Roofers are safer & less fatigued
Reduced risk of property damage
The Equipter has big tires and evenly distributed weight to minimize lawn imprints. When full, debris transfers easily to a dump trailer (NOT the same as a dumpster dropped on your driveway, which can cause damage).
Real roofers. Real value.
Our roofers work with 100% dedication to quality and customer satisfaction on every job. Check out photos of our work:
Wisconsin's Best In Residential And Commercial Roofing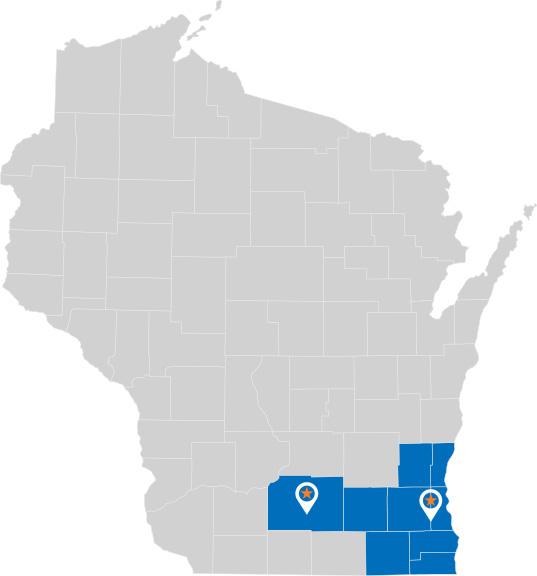 WeatherPro Exteriors was founded on satisfying every customer with roofing or home exterior renovations.
When it comes to roofing, we don't discriminate. We do top-notch roofing replacement and repair for commercial and industrial buildings, backed by the same proven process and warranty.
Home Exterior Renovation Company -
Full Overhauls
Besides roofing, WeatherPro Exteriors offers custom home exterior renovations including replacing siding, gutters, windows, and exterior doors. We're proud to offer James Hardie Plank® – the most popular brand of siding in North America.
Servicing Roofs Across Southeastern Wisconsin And Beyond
From our Milwaukee-area headquarters, we serve the entire Milwaukee metro region, Waukesha, and practically all of southeast Wisconsin. We also provide home exterior improvements and roof replacement financing in Madison and all of Dane County – in fact, demand for our services in the Madison area has grown so much, we'll be opening a second location there soon!
Reviews:

They were on schedule through the entire process. Their workers were courteous and took care of my home like it was their own, they cleaned up each and every day, their craftsmanship was second to none. It was a pleasure working with them and I would recommend them to anyone they treat you like family.

This is my third experience with WeatherPro. They installed "Leaf Relief" gutter guards. The work was done promptly. The installers were efficient, neat, and respectful. Most important, communication with WeatherPro from getting the estimate for the work, through completion of the job was excellent.

Thanks for the extra effort and carpentry work. All was restored to its original condition. Looks great again! Great job handling and communicating all concerns and getting the project scheduled through completion.

Let's Get This Project Started
There's never any pressure to commit if you just want to learn more. Promise!