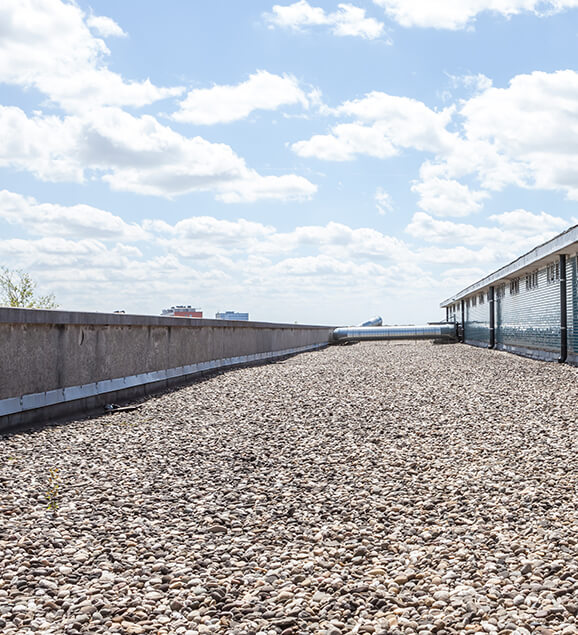 Commercial Roofing And Exterior Solutions
With exceptional customer service and the best products on the market, WeatherPro Exteriors offers custom roofing and exterior solutions for commercial and industrial buildings.
Our commercial roofing team are highly trained, full-time roofing professionals. We stand behind every job with an industry-leading workmanship warranty. We're just outside Milwaukee, serving all of southeast Wisconsin, including Madison and all of Dane County.
Commercial Roofing Services Include:
Inspection

Roof coatings

Snow removal

Repair

Preventive maintenance

Re-roofing
High-Quality Roofing Solutions
WeatherPro Exteriors addresses your commercial roofing needs with high-quality roofing materials from trusted brands, backed by generous product warranties.
Free Commercial Roofing Quote
We offer free, no-pressure commercial roofing estimates.


Commercial Roofing Materials
We work with the highest quality commercial roofing products for pitched and flat commercial roofs.
Commercial Pitched Roofs
As an Owens Corning Platinum Preferred Contractor, we use the best asphalt shingles in the industry.
Decra stone-coated steel roofing shingles are incredibly strong and durable and come in a range of styles.
Metal roofing panels are durable, energy-efficient and low maintenance. Available for pitched or low slope (flat) roofs.
Commercial Flat Roofs
Ethylene propylene diene terpolymer (EPDM) is an extremely durable synthetic rubber roofing membrane widely used on low-slope buildings. EPDM is available in an array of color options and is sold in a variety of widths (from 7.5 to 50 feet) and multiple thicknesses: 45, 60, 75 and 90 millimeters.
EPDM can be installed either fully adhered, mechanically attached or ballasted, with the seams of the roofing system sealed with liquid adhesives or specially formulated tape.
Thermoplastic polyolefin (TPO) is a single-ply reinforced roof membrane resistant to UV rays, ozone and chemical exposure, which makes these roofing systems heat-reflective and energy-efficient. TPO is also 100% recyclable, lightweight, and long-lasting.
Our Exterior Services For Commercial Buildings Include:
Commercial Siding Repair And Replacement
Commercial siding not only protects your facility from the elements, it adds curb appeal and credibility. We work with the best siding products in the industry: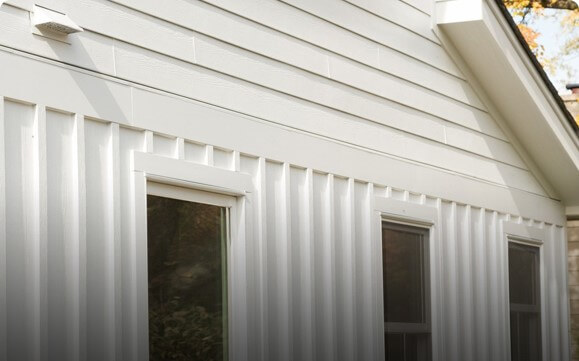 HardiePlank Fiber Cement Siding
WeatherPro is proud to offer HardiePlank® fiber cement siding – the most popular brand of siding in North America, protecting and beautifying homes and businesses from coast to coast.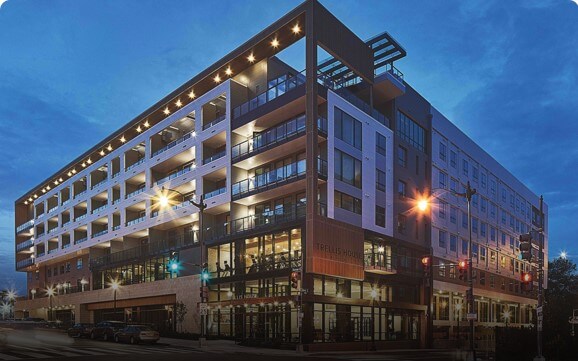 LP SmartSide Engineered Wood Siding
We're experts in LP® Smartside® engineered wood siding. LP SmartSide is extremely durable, easy to install, and offers superior moisture and impact resistance.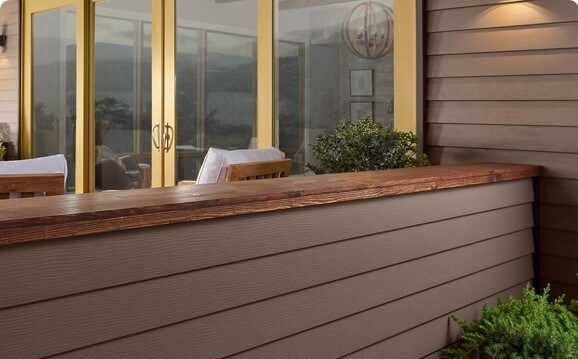 Mastic Ply Gem Vinyl Siding
WeatherPro is also a Mastic Ply Gem Preferred Siding Contractor. Mastic vinyl siding from Ply Gem is low-maintenance, eco-friendly, and stands up to extreme weather – even in Wisconsin.
Gutters and Gutter Protection
Gutters and downspouts are an essential part of your business's weather protection. By directing water off the roof, gutters and downspouts help prevent problems such as roof damage, flooding and water damage.
We install Mastic brand seamless aluminum gutter systems and Leaf Relief gutter protection to keep water flowing swiftly away from your building and foundation.
Building Types
We install pitched and flat roofing systems, siding, replacement windows and gutters for all types of commercial and industrial buildings, including:
Shopping centers, strip malls and other retail facilities
Office buildings
Multi-use commercial buildings
Apartment buildings and condos
Senior and assisted living facilities
Churches, temples and other places of worship
Food and beverage facilities, restaurants, cafes and breweries
Hospitals, clinics and other healthcare facilities
Schools, universities and other educational facilities
Gyms, rec centers and other athletic facilities
Flat Roof Contractors You Can Trust
WeatherPro Exteriors has over a decade of experience providing quality, warrantied roofing systems and exteriors for commercial buildings. Our commercial roofers are all full-time employees with extensive training and experience. We're fully licensed and insured to protect our roofers and your business.
Our commitment to safety, clear communication and efficiency mean you'll get high-performing roofing, siding and windows with minimal disruption to your day-to-day operations.
Reviews:

They were on schedule through the entire process. Their workers were courteous and took care of my home like it was their own, they cleaned up each and every day, their craftsmanship was second to none. It was a pleasure working with them and I would recommend them to anyone they treat you like family.

This is my third experience with WeatherPro. They installed "Leaf Relief" gutter guards. The work was done promptly. The installers were efficient, neat, and respectful. Most important, communication with WeatherPro from getting the estimate for the work, through completion of the job was excellent.

Thanks for the extra effort and carpentry work. All was restored to its original condition. Looks great again! Great job handling and communicating all concerns and getting the project scheduled through completion.

Let's Get This Project Started
There's never any pressure to commit if you just want to learn more. Promise!